***Alexandra, 25 years from Bogotá, Colombia (ID 1171122)
Spanish(Native), English(B1)
30 Sep 2022 - 30 Sep 2022
12 Months
Sep 2023
Big City, Suburb, Town, Village, Countryside
1-2 Year, 3-6 Year, 7-10 Year, 11-14 Year, 15 Year+
Yes, with any of them
Yes
Yes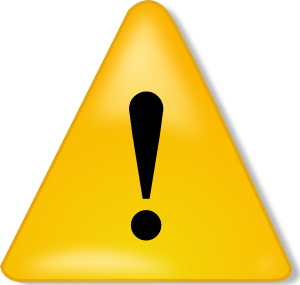 ***Extension Au Pair***
Available for 12m extension
Current program ends 09/30/2022- Au Pair in the US since 09/30/2021

Currently located Holmdel, NJ

Reason for extending with new hosts : She would like to practice her English more, see a different part of the country and have a new adventure. The current hosts are planning on leaving the program as their child will be going to Pre-K

Infant Qualified (720 documented hours)
Documented hours with children over 2y: 1,200h
Maximum number of children to care for: 3
Caring for 1 child, 4 years old
Colombian driver's license since July 2020, in process for US drivers license
Driving weekly for current hosts, strong driver

Alexandra is an active and hard-working 25y old Au Pair from Colombia who speaks Spanish and English. She has 2 siblings, 1 of them is younger. Alexandra has experience with children from 1 through 15y old. She has been a nanny for 2 families and worked for 1 of them for over 1y. Alexandra is first aid trained, has her drivers license since July 2020 but she is driving since March 2018 already. She is driving on a weekly basis. In her free time she likes to swim, do crafts, listen to music, go to the park, spend time with family and friends, travel, watch movies and to play board games. She is successfully finishing her first year as an au pair in the USA.
Care Experience
With which age group do you have experience
None
Poor
Intermediate
A lot of
Newborns

Newborns

None

1-2 Year

1-2 Year

A lot of

3-6 Year

3-6 Year

A lot of

7-10 Year

7-10 Year

A lot of

11-14 Year

11-14 Year

Intermediate

15 Year+

15 Year+

Intermediate
What kind of experience do you have in child care?
None
Poor
Intermediate
A lot of
Changing Diapers

Changing Diapers

A lot of

Feeding

Feeding

A lot of

Bathing

Bathing

A lot of

Putting children to bed

Putting children to bed

A lot of

Dressing

Dressing

A lot of

Preparing Meals

Preparing Meals

A lot of

Reading books

Reading books

A lot of

Tinkering

Tinkering

A lot of

Playing

Playing

A lot of
Would you take care of a special needs child? No
Have experiences in taking care of a special needs child? No
Details of your experiences
Experience and duration
Age and name of the children
Number
Gender
Total hours

Nanny


01/05/2018 - 01/10/2019

Age and name of the children

1 year and 6 months old Giuliana Marcela López Pinzón and 3 year 4 month old Máximo López

Number

2

Gender

Both

Total hours

1440

Nanny


01/18/2019 - 05/20/2019

Age and name of the children

10 year old Darwin Yesid Hernández Rozo

Number

1

Gender

Male

Total hours

480

Au Pair


9/30/2022 - Ongoing

Age and name of the children

1 girl ages 4 years

Number

1

Gender

Female

Total hours
Have you been an au pair abroad before Yes
Specify the recent countries along with duration:

What kind of experience do you have in house work?

None
Poor
Intermediate
A lot of
Cleaning up

Cleaning up

A lot of

Ironing

Ironing

A lot of

Doing laundry

Doing laundry

A lot of

Vacuuming

Vacuuming

A lot of

Baking

Baking

Poor

Preparing Snacks

Preparing Snacks

A lot of

Cooking

Cooking

A lot of

Gardening

Gardening

Intermediate
If you have any other Child Care Experience we should know of, please describe them
I have also shared with my 9-year-old brother-in-law Samuel Díaz, I have known him since he was 2 years old, for him I seem to be like his older sister, he is very attached to me, he likes to play on the Xbox, with the ball, play with his dog, amoung other; I help him with his homework, when he was a baby and there was no one at home I bathe him and we ate together, we do many fun things during the day, in addition to helping him in his virtual classes and with his homework.

On the other hand, I have helped with the upbringing of my nephews since they were newborns, I helped prepare their bottles, feed them, help them develop the skills that a baby of their age begins to learn, such as turning sideways to explore, changing the diaper, entertaining them with toys or helping them sleep, all this experience was acquired by taking care of them for 4 years.
Knowledge/Skills
What is your native language? Spanish
How good is your level of foreign languages?
Language
Level
Studied language for
Comments/Certificate

Language

- English

Level

Intermediate (B1)

Studied language for

2 Year/s

Comments/Certificate

Yes
Driving skills
Do you have a driving licence? Yes, with experience
Since when you are driving Mar 2020
How often do you drive? Weekly
You have experience with driving in The City, The Motorway
You have experience driving a car with Manual and Automatic Transmission
Additional knowledge and skills
Did you attend a first-aid training? Yes
What is your swimming level? Good
Are you able to ride a bicycle? Yes
Can you do horse riding? Yes
Do you play any musical instruments? No
Do you play sports? Yes
If you have any other areas of knowledge or skills, please describe them below:
* Manicure women who like to have their nails trimmed.
* Do hairstyles , different braid hairstyles for girls or teenagers who like to show off their hair in different styles for special situations, trips to the park, to school.
* Creativity with crafts: Crafts for school assignments or to give details to a special person.
* Make tortillas with healthy and different vegetables for lunch or an afternoon of ounces.
Please describe your hobbies
* I like to listen to music when I clean the house, prepare snacks. Listening to music lifted my spirits.
* Go to the park whenever possible and play as much as possible in whatever weather.
* All the places that I can visit in that country would be wonderful, I really like to travel while I can.
* Swimming is one of my favorite hobbies, it's so much fun spending time in the pool.
* Watching movies is a good pastime when the weather doesn't allow you to go outside. I like action, comedy and traditional movies.
* Board games are fun, I like to play parks, domino, UNO, cards, pirinola, chess, monopoly, among others.
You can only send a massage to ***Alexandra if you are interested in this applicant (see above).
Contact
415-376-0202
Agent Au Pair
837 Whalley Avenue
06515 New Haven

www.agentaupair.com
info@agentaupair.com