***Greysi Eunice, 23 years from Azua, Dominican Republic (ID 1169364)
Spanish(Native), English(B1), Italian(A1)
28 Aug 2022 - 28 Aug 2022
12 Months
Sep 2022
Big City, Suburb
1-2 Year, 3-6 Year, 7-10 Year
Yes, with any of them
Yes
No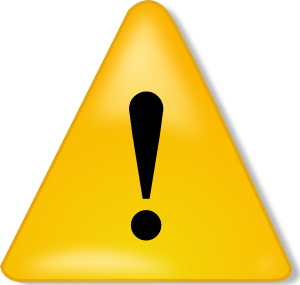 ***Extension Au Pair***
Available for 12m extension
Current program ends 8/28/2022

Au Pair in the US since 8/28/2021
Caring for 3 children, ages 7, 10 and 13
Currently located Coldsprings, TX

Reason for Extending with a New Host Family: Since I got here, I have always wanted to live in two different places, I want to try another state, maybe in one where I can be closer to others au pair or near to the beach or a big city. I love my current host family, and I've learned so much with them this year, we have discussed about the extension a long time ago and they will nt be continuing with the program as their children have gotten older.

Infant Qualified (208 documented hours)
Documented hours with children over 2y: 1,947h
Documented hours with family members: 102h
Maximum number of children to care for: 3
Driving currently only for practice, no US license yet

Greysi Eunice is a patient and reliable 23y old Au Pair from the Dominican Republic who speaks Spanish, English and some Italian. She has 2 siblings who are older. Greysi has experience with children from 1 through 15+y old. She has been a group leader for different age groups and has worked with one group since July 2020. She has also been working as a nanny and is taking care of younger family members. Greysi is first aid trained, has her foreign drivers license since March 2020 but is already driving since February 2020. She is driving on a weekly basis. In her free time she likes to listen to music, sing, go hiking or camping, to be in the nature, to read, watch movies and to visit museums. She is currently successfully finishing her first year as an au pair in the USA.

Recommendation from Current Host Family: Greysi has been our Au Pair now for nearly a year. She is the type of caregiver that wears her heart on her sleeve. With open arms she has loved my children to the fullest throughout her time with us. Never once has she pushed back in anyway. Her attitude is always positive. Greysi's faith is very important to her. She truly wants what is best for the family unit and will do whatever is asked of her to assist in facilitating that goal. You would be lucky to have her.
Care Experience
With which age group do you have experience
None
Poor
Intermediate
A lot of
Newborns

Newborns

None

1-2 Year

1-2 Year

Intermediate

3-6 Year

3-6 Year

A lot of

7-10 Year

7-10 Year

A lot of

11-14 Year

11-14 Year

Intermediate

15 Year+

15 Year+

Intermediate
What kind of experience do you have in child care?
None
Poor
Intermediate
A lot of
Changing Diapers

Changing Diapers

Intermediate

Feeding

Feeding

A lot of

Bathing

Bathing

A lot of

Putting children to bed

Putting children to bed

A lot of

Dressing

Dressing

A lot of

Preparing Meals

Preparing Meals

A lot of

Reading books

Reading books

A lot of

Tinkering

Tinkering

A lot of

Playing

Playing

A lot of
Would you take care of a special needs child? No
Have experiences in taking care of a special needs child? No
Details of your experiences
Experience and duration
Age and name of the children
Number
Gender
Total hours

Group Leader


February 2013 - March 2021

Age and name of the children

25 children from 1-6 years

Number

>20

Gender

Both

Total hours

699

Group Leader


July 2020 - Currently

Age and name of the children

Teenagers from 13-16 years Children and preteens from 09-12

Number

>20

Gender

Total hours

868

Nanny


March 2020 - Currently

Age and name of the children

Emily Nicol Ramirez Jimenez 5 years

Number

1

Gender

Female

Total hours

486

Nanny


December 2020 - March 2021

Age and name of the children

Nisy Amniel Noboa-10 years

Number

1

Gender

Male

Total hours

102

Babysitter


12/1/2021 - 3/2/2021

Age and name of the children

Nisy (family member)

Number

1

Gender

Female

Total hours

102

Au Pair


8/28/2021 - Ongoing

Age and name of the children

3 kids, 1 boy 7 years old and 2 girls 10 and 13 years old

Number

3

Gender

Both

Total hours
Have you been an au pair abroad before Yes
Specify the recent countries along with duration:

What kind of experience do you have in house work?

None
Poor
Intermediate
A lot of
Cleaning up

Cleaning up

A lot of

Ironing

Ironing

Intermediate

Doing laundry

Doing laundry

A lot of

Vacuuming

Vacuuming

A lot of

Baking

Baking

Intermediate

Preparing Snacks

Preparing Snacks

A lot of

Cooking

Cooking

A lot of

Gardening

Gardening

Intermediate
If you have any other Child Care Experience we should know of, please describe them
I was taking care of my cousins for a year (2019) when their parents was working. And my best expirence is with my nephew Nisy Amniel, hi is 10 years old, and i taking care since hi was born on 2010. I help with his homework, we play together and his friends, i cooking for him.
He is a boy extremely energetic and outgoing, i have learned a lot for him , and i keep going.
Now for Covid-19 I stay with him for 10 hours a day, and some weekends when his mother is working.
With him i have learned to be patient and compressive. This expirence has helped me in my currently life because i can see how one person can make you better and i grateful for him, and is perfect when i see how hi es growin up.
Knowledge/Skills
What is your native language? Spanish
How good is your level of foreign languages?
Language
Level
Studied language for
Comments/Certificate

Language

- English

Level

Intermediate (B1)

Studied language for

1 Year/s

Comments/Certificate

English Inmersion Program R.D

Language

Italian

Level

Beginner (A1)

Studied language for

3 Month

Comments/Certificate

online
Driving skills
Do you have a driving licence? Yes, with experience
Since when you are driving Feb 2020
How often do you drive? Weekly
You have experience with driving in The City, The Countryside, The Motorway
You have experience driving a car with Automatic Transmission
Additional knowledge and skills
Did you attend a first-aid training? Yes
What is your swimming level? Good
Are you able to ride a bicycle? Yes
Can you do horse riding? No
Do you play any musical instruments? No
Do you play sports? No
If you have any other areas of knowledge or skills, please describe them below:
I know how to speak to large audiences, and I have some knowledge about history and general culture of America, so I can teach your kids. Now I don't practice any sports but, I was to play volleyball for a couple of months when I lived in another city.
Even though I like tennis and soccer, and I play with my nephew in his soccer lessons. I would like to teach spanish for your kids also teach about the Dominican and Latin culture. My culture is so typical, we could practice local dances like merengue as well cook typical food doing in my country. I can swing very well, and I always have available to help the kids. I love pets for that reason I can take care of your cats or dogs.

Personality Test Result:
Blue (primary)- Need to have integrity and be appreciated. They are focused on quality and creating strong relationships.
White (secondary)- Need to be accepted and treated with kindness. They are logical, objective, and tolerant of others.
Please describe your hobbies
I love music, I sing and listen to music a lot. And I belong to the church choir. I like to walk on mornings or evenings with my family. I like to visit nature places, beach, river and going hiking or going trips like to camp. Furthermore, I like to jump the rope this is my favorite exercise. Definitely I like to be in contact with nature. I am interested in museums and historical places of history, and I prefer to go with someone. I like to read and watch movies alone or with a company, fantasy and comedy movies and I like to watch series and documentary about nature. Also, I love the movie theater I love to spend time with the people that I feel comfortable, for me, it is important to know new people that are around me.
You can only send a massage to ***Greysi Eunice if you are interested in this applicant (see above).
Contact
415-376-0202
Agent Au Pair
837 Whalley Avenue
06515 New Haven

www.agentaupair.com
info@agentaupair.com