Lorenni, 27 years from Barahona, Dominican Republic (ID 1142827)
Spanish(Native), English(B1)
03 Jan 2020 - 30 Aug 2020
12 - 24 Months
Dec 2021
Big City, Suburb, Town, Village, Countryside
Newborns, 1-2 Year, 3-6 Year, 7-10 Year, 11-14 Year
Yes, with any of them
Yes
Yes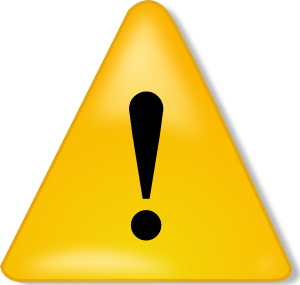 ***Au Pair Pro ***
***Please find more information regarding this program option and its cost here: https://www.agentaupair.com/host-family-program-options.html ***

Infant Qualified
Bachelor Degree in Nursing
Special Needs Experience
Has been in the US before on a Work and Travel Program

Lorenni is a hard-working and honest 26y old Au Pair from the Dominican Republic who speaks Spanish and English. She has 2 siblings who are younger. Lorenni has experience with children from newborn through 15+y old. She has been a babysitter for a family for 2y and she is also working as a teacher (ongoing). She has also been a camp counselor and has been working as a nurse. Lorenni is first aid trained, has her drivers license since May 2019 and she is driving weekly. In her free time she likes to be with family and friends, to travel, to bike, hike and to play volleyball.

Video Presentation: https://youtu.be/Waw3H3O4KlE
Care Experience
With which age group do you have experience
None
Poor
Intermediate
A lot of
Newborns

Newborns

A lot of

1-2 Year

1-2 Year

A lot of

3-6 Year

3-6 Year

A lot of

7-10 Year

7-10 Year

A lot of

11-14 Year

11-14 Year

A lot of

15 Year+

15 Year+

A lot of
What kind of experience do you have in child care?
None
Poor
Intermediate
A lot of
Changing Diapers

Changing Diapers

A lot of

Feeding

Feeding

A lot of

Bathing

Bathing

A lot of

Putting children to bed

Putting children to bed

A lot of

Dressing

Dressing

A lot of

Preparing Meals

Preparing Meals

A lot of

Reading books

Reading books

A lot of

Tinkering

Tinkering

A lot of

Playing

Playing

A lot of
Would you take care of a special needs child? Yes
Have experiences in taking care of a special needs child? Yes
Details of your experiences
Experience and duration
Age and name of the children
Number
Gender
Total hours

Babysitter


09/08/2014 - 01/06/2017

Age and name of the children

Rubianny 8 years old and Genesis 2 years old.

Number

>20

Gender

Both

Total hours

4060

Teacher


11/09/2014 - NOW

Age and name of the children

Sunday school Teacher at church group from 4 to 13 years old. 50 children

Number

>20

Gender

Both

Total hours

480

Camp Counselor


10/08/2014 - 07/23/2015

Age and name of the children

Nation Youth camp from the church. Volunteer at, orphanage, youth president 110 children

Number

>20

Gender

Both

Total hours

2048

Nurse


08/23/2015 - 12/12/2015

Age and name of the children

Children from newborns to 3 days. 25 Children

Number

>20

Gender

Both

Total hours

210
Have you been an au pair abroad before No
What kind of experience do you have in house work?

None
Poor
Intermediate
A lot of
Cleaning up

Cleaning up

A lot of

Ironing

Ironing

A lot of

Doing laundry

Doing laundry

A lot of

Vacuuming

Vacuuming

A lot of

Baking

Baking

Poor

Preparing Snacks

Preparing Snacks

A lot of

Cooking

Cooking

Intermediate

Gardening

Gardening

Intermediate
If you have any other Child Care Experience we should know of, please describe them
I have helped my parents to take care of my brothers since their birth.
I also took care of my cousins since birth, their names are Yersin Matos, Marina Matos and My nephew Ostin Chael matos. Yersin is 7 years old, Marina is 1 year old and chael is 1 year old and 10
months.
Knowledge/Skills
What is your native language? Spanish
How good is your level of foreign languages?
Language
Level
Studied language for
Comments/Certificate

Language

- English

Level

Intermediate (B1)

Studied language for

21 Month

Comments/Certificate

English inmmersion program, EPCP AND Education First
Driving skills
Do you have a driving licence? Yes, with experience
Since when you are driving May 2019
How often do you drive? Daily
You have experience with driving in The City, The Countryside
You have experience driving a car with Automatic Transmission
Additional knowledge and skills
Did you attend a first-aid training? Yes
What is your swimming level? Good
Are you able to ride a bicycle? Yes
Can you do horse riding? Yes
Do you play any musical instruments? No
Do you play sports? Yes
If you have any other areas of knowledge or skills, please describe them below:
I did a course in hospitality and tourism for 6 months in a vocational school in 2013. After I did an internship in a 4 star for 3 months and I learned a lot about gastronomy. I am a registered nurse who graduated with honor on April 4th of this year one of the things that I like the most about being a registered nurse is that I get to help children to be in good health.
One of my dreams is to speak 5 languages so this is the reason that I am currently studying modern languages at the university,
I like to teach and I wanna be an English teacher.
Please describe your hobbies
I enjoy spending quality time with my family, friends, and children that are in my care. I'm a person who enjoys discovering new things, people, places, cultures. One of my favorite hobbies is traveling. I have been in a lot of places, I remember my first experience traveling by myself to Cuba because I was selected to go in a Mission trip in 2015, that was one the best experiences that I ever had because I was able to help homeless people, children without parents, disabled people and it was my first experience painting the walls of a church and house of poor people, I think I have a gift to help people.
Other hobbies that I like listening to music, my favorite songs are Gospel but I also like pop, merengue, bachata, jazz, country, and classic music, also I love to dance, it doesn't matter what rhythm is it. I am a member and a leader of a dance group called Adonai at church so I created choreographies, I remember the last choreography that I created was with the song ocean by Hillsong United, it was a beautiful and powerful choreography.
As part of the exercise routine I use to ride a bike to be in good health, cycling is something that I enjoy since I was a child and I have been hiking for 2 years now, it was kind of hard when I started to do it but now I can do it without problems.
Playing volleyball is something that I do long time ago, since I was in elementary school, I think I was in 5th grade when I started playing it, I just love it and for 2 years I won the most valuable player, Nowadays I play volleyball when I am with my cousins or when I go to the beach. Going out with friends is something that I really enjoy especially watching movies at the Cinema and shopping, but my favorite time with my Family is when we go to the beach, I enjoy a lot, I like to walk around the place and swimming, sometimes we play games like Marco polo while we are swimming, one of the best thing that the beaches in Barahona have is that we have a natural pool and the sea in the same place and that its awesome.
You can only send a massage to Lorenni if you are interested in this applicant (see above).
Contact
415-376-0202
Agent Au Pair
837 Whalley Avenue
06515 New Haven

www.agentaupair.com
info@agentaupair.com