**Andrea Ivanna, 25 years from Durango, Mexico (ID 1171493)
Spanish(Native), English(B2), French(A2)
10 Aug 2022 - 29 Sep 2022
12 - 24 Months
Dec 2024
Big City, Suburb, Town, Village, Countryside
1-2 Year, 3-6 Year, 7-10 Year, 11-14 Year, 15 Year+
Yes, with any of them
Yes
Yes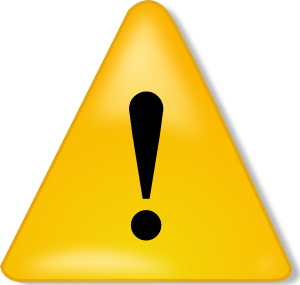 ***Visa already approved***
*Available to travel asap*
*Needs to arrive to the US prior to 9/29/2022*

Infant Qualified (5,500 documented hours)
Documented hours with children over 2y: 7,272h
Maximum number of children to care for: 3
Driving daily, driver's license since November 2020 (driving since September 2017)

Fully vaccinated with an approved vaccine
Special Needs Experience (ADHD)

Andrea Ivanna is an organized and patient 24y old Au Pair from Mexico who speaks Spanish, English and some French. She has 2 siblings, 1 of them is younger. She has experience with children from 3m through 14y old. She has been working as a babysitter for 3 families (2 on an ongoing basis) and as a nanny. Andrea is first aid trained, has her drivers license since November 2020 but she is driving since September 2017 already. She is driving daily. In her free time she likes to swim, listen to music, to watch movies, to travel and to spend time with family and friends.

Video Presentation: https://youtu.be/oiKhqCUSW2Q

***You can check approximate visa appointment wait times for an exchange visitor visa here: https://travel.state.gov/content/travel/en/us-visas/visa-information-resources/wait-times.html
Care Experience
With which age group do you have experience
None
Poor
Intermediate
A lot of
Newborns

Newborns

Intermediate

1-2 Year

1-2 Year

A lot of

3-6 Year

3-6 Year

A lot of

7-10 Year

7-10 Year

Intermediate

11-14 Year

11-14 Year

Intermediate

15 Year+

15 Year+

Poor
What kind of experience do you have in child care?
None
Poor
Intermediate
A lot of
Changing Diapers

Changing Diapers

A lot of

Feeding

Feeding

A lot of

Bathing

Bathing

A lot of

Putting children to bed

Putting children to bed

A lot of

Dressing

Dressing

A lot of

Preparing Meals

Preparing Meals

A lot of

Reading books

Reading books

A lot of

Tinkering

Tinkering

A lot of

Playing

Playing

A lot of
Would you take care of a special needs child? No
Have experiences in taking care of a special needs child? Yes
Details of your experiences
Experience and duration
Age and name of the children
Number
Gender
Total hours

Babysitter


May 2016 - until now

Age and name of the children

Andre Reyes Martinez 3 months

Number

1

Gender

Male

Total hours

7000

Nanny


06-15-2019 - 28-05-2021

Age and name of the children

Sofía Estupiñan Duarte 3 years - Arely Estupiñan Duarte 1 year

Number

2

Gender

Female

Total hours

1100

Babysitter


06-25-2020 - 07-25-2021

Age and name of the children

Damian Misael Villarreal Delgado 6 months- Grecia Fernanda Morales Delgado 2 years (ADHD)

Number

1

Gender

Male

Total hours

672

Babysitter


June 2017 - until now

Age and name of the children

Edric Martinez Hernandez 5 months old

Number

1

Gender

Male

Total hours

2000
Have you been an au pair abroad before No
What kind of experience do you have in house work?

None
Poor
Intermediate
A lot of
Cleaning up

Cleaning up

A lot of

Ironing

Ironing

A lot of

Doing laundry

Doing laundry

Intermediate

Vacuuming

Vacuuming

A lot of

Baking

Baking

Poor

Preparing Snacks

Preparing Snacks

A lot of

Cooking

Cooking

A lot of

Gardening

Gardening

Intermediate
If you have any other Child Care Experience we should know of, please describe them
I have been having the opportunity to work with a child with a different condition since at 4 years old she has a lot of difficulties communicating and performing activities that other children her age have already mastered.
Her name is Grecia and unfortunately, she has a very evident attention deficit, however, she has not been officially diagnosed by a doctor.
I have been in contact with her for about 1 year and have had the opportunity to learn a lot of things from her.
Another of my experiences and one of the most recent ones was that because of the pandemic things changed quite a bit, especially the way children were educated and the way they learned.

I had the opportunity to teach basic English classes online to six groups at the primary level, I must admit that it was a challenge, since it is a modality that no one is used to, however, my experience was satisfactory.
Previously I had already been in front of a classroom as a support to the main teacher, they are very different ways of teaching, but both have their advantages, they are experiences that have helped me to have a better connection with the children and to understand the importance of finding the way to do things whatever the situation is, this time it was a pandemic, but we have been able to adapt.

A new experience that is also part of my process to be a more prepared AuPair is the fact of witnessing my sister's entire pregnancy, I have learned to take care of her and support her even though it can be complicated in some aspects, understanding her and not leaving her alone is also an essential part of this process as I have witnessed the symptoms of pregnancy and how to treat them, from nausea to back pain.

All these experiences have convinced me more and more that I am ready for this program and more, I am willing to learn more things, share what I know, and improve too.
Knowledge/Skills
What is your native language? Spanish
How good is your level of foreign languages?
Language
Level
Studied language for
Comments/Certificate

Language

- English

Level

Upper intermediate (B2)

Studied language for

4 Year/s

Comments/Certificate

ITEP PLUS

Language

- French

Level

Elementary (A2)

Studied language for

5 Month

Comments/Certificate
Driving skills
Do you have a driving licence? Yes, with experience
Since when you are driving Sep 2017
How often do you drive? Daily
You have experience with driving in The City, The Countryside
You have experience driving a car with Manual and Automatic Transmission
Additional knowledge and skills
Did you attend a first-aid training? Yes
What is your swimming level? Good
Are you able to ride a bicycle? Yes
Can you do horse riding? No
Do you play any musical instruments? Yes
Drums, When I was 12, I accompanied my mom and my brother to different instrument classes, I chose the drums because I consider it an essential instrument within a good song. I took piano lessons too
Do you play sports? Yes
If you have any other areas of knowledge or skills, please describe them below:
I have been swimming since I was 10 years old.
I started drum lessons when I was 12 years old and almost finished the course, some time later I took piano lessons.
I participated with my high school cheerleading team and won first place in a state competition.
I always liked to participate in the different activities that were presented to me, I like to stand out and form teams, win and participate in competitions, playing sports is something that always keeps me energetic and eager to do more things, not to mention the health benefits, which is also very important.
Please describe your hobbies
I love to listen to music and spend my free time watching movies or series, I like the quiet days and relaxation, however going out and visiting new places is one of my favorite activities.
I find it super interesting and fun to travel and learn about the history of other places, as well as their traditions and most emblematic places.
Family and friends are two super important factors in my life, so spending most of my time with them is one of my favorite hobbies.
You can only send a massage to **Andrea Ivanna if you are interested in this applicant (see above).
Contact
415-376-0202
Agent Au Pair
837 Whalley Avenue
06515 New Haven

www.agentaupair.com
info@agentaupair.com