Diana Carolina, 21 years from Machala, Ecuador (ID 1154488)
Spanish(Native), English(B2), French(A1)
20 Feb 2021 - 20 Feb 2022
12 - 24 Months
Dec 2023
Big City, Suburb, Town, Village, Countryside
1-2 Year, 3-6 Year, 7-10 Year, 11-14 Year, 15 Year+
Yes, with any of them
Yes
Yes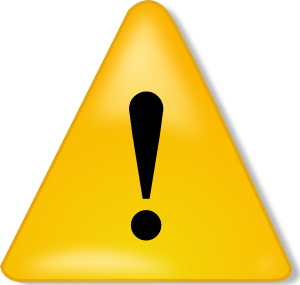 Infant Qualified
Special Needs Experience (Autism)
Currently enrolled in University (Teaching English as a foreign Language)

Diana Carolina is an active and hard-working 21y old Au Pair from Ecuador who speaks Spanish, English and some French. She has 1 sibling who is younger. Diana has experience with children from 1 through 15+y old. She is working as a teacher since 2018 and also has been working as a kindergarten teacher and as a tutor. Diana is first aid trained, has her drivers license since October 2020 and she is driving occasionally. She knows how to play the flute and xylophone and in her free time she likes to go jogging, to read, write stories, draw, do crafts as well as to travel and listen to music.

Video Presentation: https://youtu.be/xLtHp-zk1mw
Care Experience
With which age group do you have experience
None
Poor
Intermediate
A lot of
Newborns

Newborns

Poor

1-2 Year

1-2 Year

Intermediate

3-6 Year

3-6 Year

A lot of

7-10 Year

7-10 Year

A lot of

11-14 Year

11-14 Year

A lot of

15 Year+

15 Year+

A lot of
What kind of experience do you have in child care?
None
Poor
Intermediate
A lot of
Changing Diapers

Changing Diapers

Poor

Feeding

Feeding

A lot of

Bathing

Bathing

Intermediate

Putting children to bed

Putting children to bed

Intermediate

Dressing

Dressing

Intermediate

Preparing Meals

Preparing Meals

Intermediate

Reading books

Reading books

A lot of

Tinkering

Tinkering

Intermediate

Playing

Playing

A lot of
Would you take care of a special needs child? Yes
Have experiences in taking care of a special needs child? Yes
Details of your experiences
Experience and duration
Age and name of the children
Number
Gender
Total hours

Teacher


junio 2018 - enero 2019

Age and name of the children

10 kids:2-3 yrsrn8kids:3-4 yrn12 kids:5-6 yrn15 kids:6-7 yrn10 kids:7-8 rn22 teens:12-13 rn16 teen: 14-15

Number

>20

Gender

Both

Total hours

1389

Teacher


enero 2019 - now

Age and name of the children

10 kids: 5-7 years (now)rn15 teens: 11-15 years (now) 12 kids: 8-11 years (finished)

Number

20

Gender

Both

Total hours

915

Kindergarten teacher


mayo 2019 - febrero 2020

Age and name of the children

6 kids: 1-2 yearsrn15 kids: 2-3 yearsrn11 kids: 3-4 years

Number

>20

Gender

Both

Total hours

789

Tutoring


febrero 2020 - Marzo 2020

Age and name of the children

Diego Zúñiga González (8 years)rnDavid Zúñiga González (4 years)

Number

2

Gender

Male

Total hours

21
Have you been an au pair abroad before No
What kind of experience do you have in house work?

None
Poor
Intermediate
A lot of
Cleaning up

Cleaning up

Intermediate

Ironing

Ironing

Intermediate

Doing laundry

Doing laundry

Poor

Vacuuming

Vacuuming

None

Baking

Baking

None

Preparing Snacks

Preparing Snacks

A lot of

Cooking

Cooking

Poor

Gardening

Gardening

Intermediate
If you have any other Child Care Experience we should know of, please describe them
During my teaching time, I had kids with special needs. While I was working in these institutions I had work-training with the teachers and the psychologist from there.
Among the activities we have done together is always making the kids comfortable with the entire group and never exclude them. Always giving more attention to them and helping to complete all the assignments and congratulate them for their job. Painting, gluing, coloring, dancing, and singing are some of the most liked in my experience of working with kids with special needs. Having closer conversations with the parents, other experienced - teachers, and phycologists have helped me to improve my teaching with them. I have also received training to work with the kids it has helped me to control at least 2 students with special needs per group. This is an inclusive education so students feel comfortable and they improve their communication skilss.
I have taken care of children in my family. While their parents are not at home and I am free, I go to their houses and look after them. The ages of these kids are from 6 to 8 years old.

I have experience with 3 children with autism:
• 5 year old boy during 7 months
• 4 year old boy during 8 months
• 5 year old boy during 8 months
Knowledge/Skills
What is your native language? Spanish
How good is your level of foreign languages?
Language
Level
Studied language for
Comments/Certificate

Language

- English

Level

Upper intermediate (B2)

Studied language for

4 Year/s

Comments/Certificate

B2 Cambridge Certificate

Language

- French

Level

Beginner (A1)

Studied language for

4 Month

Comments/Certificate

I\'ve just taken the classes. No certificate
Driving skills
Do you have a driving licence? Yes, with experience
Since when you are driving Oct 2020
How often do you drive? Occasionally
You have experience with driving in The City
You have experience driving a car with Manual Transmission
Additional knowledge and skills
Did you attend a first-aid training? Yes
What is your swimming level? Good
Are you able to ride a bicycle? Yes
Can you do horse riding? No
Do you play any musical instruments? Yes
Flute and xylophone
Do you play sports? Yes
If you have any other areas of knowledge or skills, please describe them below:
I have the ability to develop well-educated and respectable students; they can help with not only their knowledge growth but personal improvement, too. I am going to describe some of the skills I have:
Enthusiasm: I always need to adopt a good attitude and share excitement to my class!
Leadership: I lead and guide the classroom; I can manage a number of different personalities, including misbehaving children, and steer them in the right direction.
Organisation: I am able to keep on top of all the tasks and complete their duties in a timely manner.
Respectfulness: children and teens feel safe to share their values and opinions with me.
Multitasking: I needs to have eyes on the back of her head and should be able to monitor children's behaviour and monitoring while they are playing or doing homework or eating, etc.
Communication: I have learnt how to interact with people of all ages.
Adaptability: I have to handle each circumstance appropriately and come with quick solutions
Creativity: I keep students interested and engaged through roleplay or other fun learning activities.
Patience: I understand when kids start to act out. However, I have to correct if there is bad behaviour.
Computer skills: I am technologically advanced. I have had a lot of online teaching .

I really like go walking and jogging. I like studying and learning knew skills and things.
Please describe your hobbies
I love reading and writing stories. I always practice my pronunciation when reading out loud books in English. I read Spanish books as well. I most like romantic and academic books. I always write short stories about my daily life.
I like finding out information about other people's culture throught articles, videos, pictures, etc.
The curiosity of living in another country with anither people have taken me to investigate more about the countries and making it as a passion. I always asks people from another country about their culture and the interesting places they have been. I alays listen to their stories and I asks questions about it because I would like to travel some day.
I like drawing, making crafts, travelling, taking photos and editing them because photos are the best thing to remember something you enjoyed a lot. It is like capturing wonderful moments forever.
You can only send a massage to Diana Carolina if you are interested in this applicant (see above).
Contact
415-376-0202
Agent Au Pair
837 Whalley Avenue
06515 New Haven

www.agentaupair.com
info@agentaupair.com