Angie Sophie, 21 years from Floridablanca, Colombia (ID 1175743)
Spanish(Native), English(B2)
26 May 2023 - 01 Nov 2023
12 - 24 Months
Jun 2023
Big City, Suburb, Town, Village, Countryside
1-2 Year, 3-6 Year, 7-10 Year, 11-14 Year
Yes, with the mother
Yes
Yes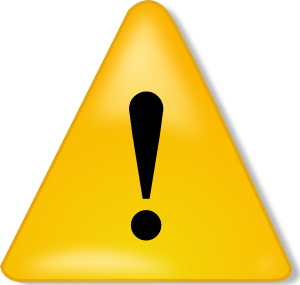 Infant Qualified (1,520 documented hours)
Documented hours with children over 2y: 192h
Open to work with children with Special Needs
Maximum number of children to care for: 2
Driving weekly, driver's license since August 2022 (driving since January 2022)

Fully vaccinated with an approved vaccine

Angie Sophie is a responsible and disciplined 21y old Au Pair from Colombia who speaks Spanish and English. She has 1 sibling who is younger. Angie has experience with children from 1 through 14y old. She has been working as a babysitter for 2 families and as a tutor. Angie is first aid trained, has her drivers license since August 2022 but she is driving since January 2022 already. She is driving weekly. Angie plays the guitar and piano and in her free time she likes to sing, act, spend time with her family as well as to watch movies or to go for a walk.

Video Presentation: https://youtu.be/I6UJ1R4MuMM

***You can check approximate visa appointment wait times for an exchange visitor visa here: https://travel.state.gov/content/travel/en/us-visas/visa-information-resources/wait-times.html
More ⇩
Living in host country information
Do you have family in the US? No
Have you ever been in the host country before? Yes
Have you broken the law or were you in trouble with immigration? No
Have you ever applied for a visa for the host country? No
Care Experience
With which age group do you have experience
None
Poor
Intermediate
A lot of
Newborns

Newborns

None

1-2 Year

1-2 Year

Intermediate

3-6 Year

3-6 Year

A lot of

7-10 Year

7-10 Year

A lot of

11-14 Year

11-14 Year

Intermediate

15 Year+

15 Year+

Poor
What kind of experience do you have in child care?
None
Poor
Intermediate
A lot of
Changing Diapers

Changing Diapers

Intermediate

Feeding

Feeding

A lot of

Bathing

Bathing

Intermediate

Putting children to bed

Putting children to bed

A lot of

Dressing

Dressing

A lot of

Preparing Meals

Preparing Meals

A lot of

Reading books

Reading books

Intermediate

Tinkering

Tinkering

Intermediate

Playing

Playing

A lot of
Would you take care of a special needs child? Yes
Have experiences in taking care of a special needs child? No
Details of your experiences
Experience and duration
Age and name of the children
Number
Gender
Total hours

Babysitter


January 21, 2022 - November 26, 2022

Age and name of the children

Fátima Sandoval Rincón, 9 months

Number

1

Gender

Female

Total hours

800

Babysitter


March 10, 2022 - December, 2022

Age and name of the children

Luciano Sandoval Montoya, 6 months

Number

1

Gender

Female

Total hours

720

Tutoring


January, 10, 2022 - April 20, 2022

Age and name of the children

Luciana Martínez Uribe, 3 years

Number

1

Gender

Female

Total hours

192
Have you been an au pair abroad before No
What kind of experience do you have in house work?

None
Poor
Intermediate
A lot of
Cleaning up

Cleaning up

A lot of

Ironing

Ironing

Poor

Doing laundry

Doing laundry

Intermediate

Vacuuming

Vacuuming

Intermediate

Baking

Baking

A lot of

Preparing Snacks

Preparing Snacks

A lot of

Cooking

Cooking

Intermediate

Gardening

Gardening

Poor
If you have any other Child Care Experience we should know of, please describe them
A few months ago I had the opportunity to take care of the baby LUCIANO SANDOVAL MONTOYA. He is a beautiful baby, very awake, curious, and attentive to everything he sees.
Whenever I had the opportunity, I liked to sing with him, and every time we saw the images for children in the videos, I took the opportunity to teach him the names of the animals, objects, colors, and letters that were there. It was beautiful to see how the baby learned quickly through music. Now he hums many of the songs we both listened to when he was a little younger.

Likewise, the boy recently learned to walk and is still with me in the process of climbing stairs.

I also had the opportunity to take care of the girl FATIMA SANDOVAL RINCON a while ago. When her parents worked, she took care of her in the afternoons and accompanied her to her activities where she did artistic crafts.

As Luciano, Fátima by my side learned to hum many of the songs I sang next to her to put her to sleep, several were in English. In addition, with me, she learned to eat alone using the cutlery correctly. She is still learning to go to the bathroom by herself.

It is very gratifying to highlight that, in these particular experiences, the children who have been with me have learned many things through music, and not only the words, but also how their ability to speak has developed, and the way in which they remember and memorize each of the things that are in the songs they listen to.
Knowledge/Skills
What is your native language? Spanish
How good is your level of foreign languages?
Language
Level
Studied language for
Comments/Certificate

Language

English

Level

Upper intermediate (B2)

Studied language for

6 Year/s

Comments/Certificate

I have learned English by myself
Driving skills
Do you have a driving licence? Yes, with experience
When did you receive your driving licence? Aug 2022
Since when you are driving Jan 2022
How often do you drive? Weekly
You have experience with driving in The City
You have experience driving a car with Automatic Transmission
Additional knowledge and skills
Did you attend a first-aid training? Yes
What is your swimming level? Good
Are you able to ride a bicycle? Yes
Can you do horse riding? No
Do you play any musical instruments? Yes
A few years ago I learned by myself to play the guitar and the piano
Do you play sports? Yes
If you have any other areas of knowledge or skills, please describe them below:
For as long as I can remember, everything related to music and the interpretation of characters in movies has been my passion. The idea of ​​singing and acting and developing as an integral artist is my dream and it is what I want to dedicate myself to.
For this reason, in my free time during the last few years, I have decided to spend my free time practicing the piano, the guitar, and the voice.
In addition to this, a year ago I made the decision to eat a plant-based lifestyle (vegan) and I have been very interested in learning how to prepare the recipes to be able to eat deliciously and have a balanced and healthy life.
Please describe your hobbies
Basically, singing and acting as an integral artist, more than a hobby, is my passion and what I see myself in the future. I love spending my spare time looking for ways to grow personally and take steps toward my dream, whether it's singing or practicing the guitar, and piano and singing or playing characters, and memorizing the scripts of my favorite series.

In the same way, beyond my personal passions, I LOVE spending time with my family with very simple but extraordinary activities, like watching movies, going for a walk together, eating ice cream or having a coffee, and sharing stories in the living room of the house. and laugh with my cousins ​​and my younger brother.
You can only send a massage to Angie Sophie if you are interested in this applicant (see above).
Contact
415-376-0202
Agent Au Pair
837 Whalley Avenue
06515 New Haven

www.agentaupair.com
info@agentaupair.com

YouTube
Pinterest